Optical Illusion 2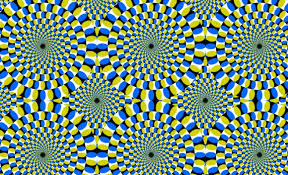 1 / 101
Test your English Language
Durga Mahima Hindi
English Vocabulary
Ganesh Mahima Hindi
IQ Puzzles 01
IQ Puzzles 02
IQ Puzzles 03
IQ Puzzles 04
IQ Puzzles 05
IQ Puzzles 07
IQ Puzzles 09
IQ Puzzles 12
IQ Puzzles 13
IQ Puzzles 16
IQ Puzzles 17
IQ Puzzles 20
IQ Puzzles 22
IQ Puzzles 24
IQ Puzzles 26
IQ Puzzles 27
Jyotirlinga Kedarnath
Jyotirlinga Nageshvara
Jyotirlinga Rameshwarm
Jyotirlinga Somnath
Krishna
Mata Vaishnavi Devi Hindi
Optical Illusion 1
Shiv Mahima Hindi
Sirdi Sai Baba Hindi
Wallpaper of Hanuman Ji
Wallpaper of Shiva
Popular Mobile Apps
Top Fastest Bikes in the world
Honda CBR1100XX Blackbird 190 miles per hour
Fastest sports tourer from Honda. In 1997 it became the fastest production motorcycle by defeating legendary Kawasaki ZX-11. It acquire a top speed of 190 miles per hour with power of 153 HP 1137 cc engine. The dual counter balancer shaft provide exceptional smoothness for this bike.

Key Features


1137cc engine with 153 HP power.

Acquire maximum speed of 190 miles per hour.

Twin balance shaft for exceptional smoothness.