IQ Puzzles 19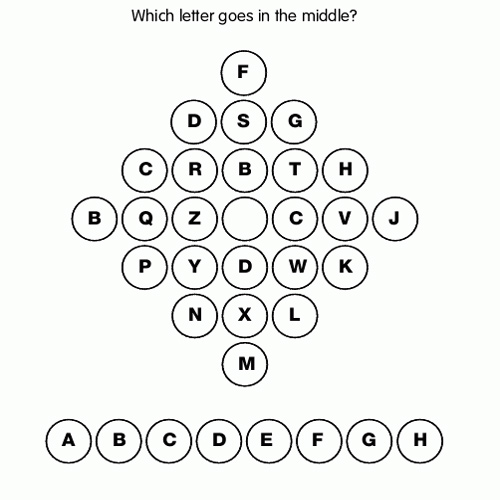 1 / 21
Test your English Language
Ganesh Mahima Hindi
IQ Puzzles 01
IQ Puzzles 02
IQ Puzzles 06
IQ Puzzles 10
IQ Puzzles 12
IQ Puzzles 15
IQ Puzzles 17
IQ Puzzles 18
IQ Puzzles 19
IQ Puzzles 20
IQ Puzzles 25
IQ Puzzles 28
Jyotirlinga Bhimashankar
Jyotirlinga Kashi Vishwanath
Jyotirlinga Kedarnath
Jyotirlinga Nageshvara
Jyotirlinga Omkareshwar
Jyotirlinga Trimbakeshwar
Jyotirlinga Vaidyanath
Krishna
Mata Vaishnavi Devi Hindi
Optical Illusion 1
Optical Illusion 2
Sai Baba Wallpaper
Shiv Mahima Hindi
Shri Mad Bhagwad Geeta Hindi
Shri Mad Bhagwad Hindi
Sikh Guru Hindi
Wallpaper of Hanuman Ji
Popular Mobile Apps
Rules to play Squash
Basic Squash Rules
Once the ball has been struck, it is the responsibility of the striker to clear the way for the opponent to make a return.
If there is interference in the opponent reaching the ball, the players should play the point again (this is called playing a LET).
If your opponent is in the way of you making a return or is in danger of being hit in the process, a LET should be played.
Both the striker and the opponent should make every effort to clear the ball or to get to it if a LET is to be played.
If the player hits the ball back to themselves and hits them or goes very close to them, a STROKE is awarded to the opponent, winning the rally for them.