IQ Puzzles 03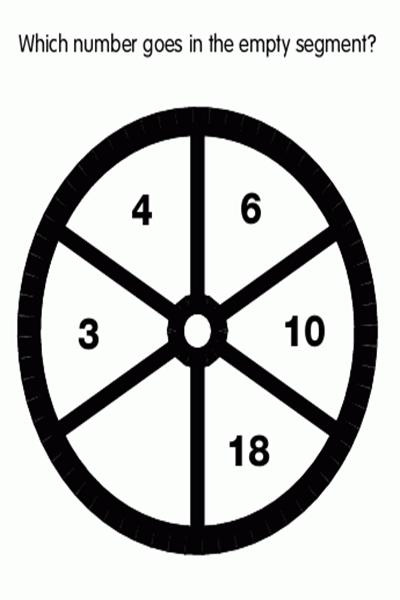 Answer of previous Puzzle 19:
8
In each circle, the sum of the odd numbers plus one equals the sum of the even numbers.
20 / 23
Motivational Quotes
Happiness will never come to those who fail to appreciate what they already have.
Test your English Language
English Vocabulary
Ganesh Chaturthi
IQ Puzzles 01
IQ Puzzles 07
IQ Puzzles 09
IQ Puzzles 10
IQ Puzzles 13
IQ Puzzles 15
IQ Puzzles 16
IQ Puzzles 21
IQ Puzzles 22
IQ Puzzles 23
IQ Puzzles 24
IQ Puzzles 27
Jain Dharm 24 Tirthankar Hindi
Jyotirlinga Bhimashankar
Jyotirlinga Grishneshwar
Jyotirlinga Kashi Vishwanath
Jyotirlinga Kedarnath
Jyotirlinga Mahakaleshwar
Jyotirlinga Omkareshwar
Jyotirlinga Rameshwarm
Mahabharat Hindi
Optical Illusion 1
Optical Illusion 2
Sai Baba Wallpaper
Shiv Mahima Hindi
Sirdi Sai Baba Hindi
Strangest Sculptures from Around the World
Wallpaper of Shiva
Popular Mobile Apps
Rules to play Biathlon
Target
The size of the target varies according to the position (standing or prone) of the contestant. If a contestant hits a target that is coloured black, a white disc slides across it, indicating a successful shot.